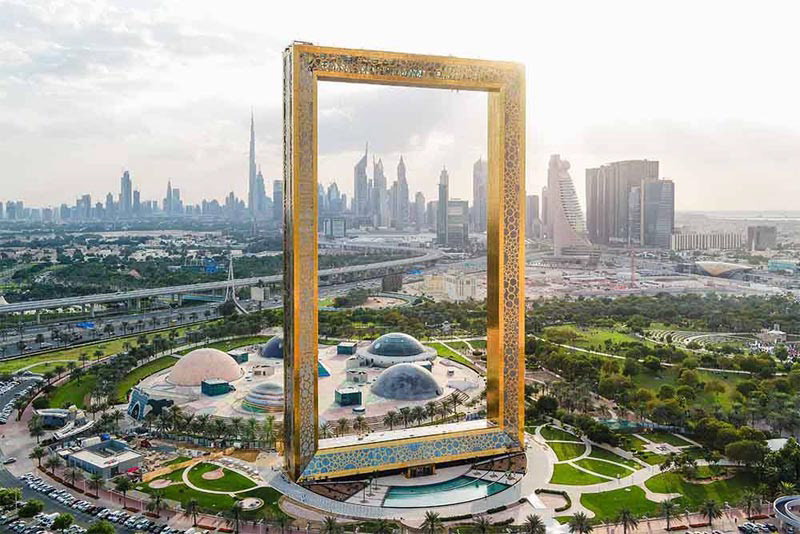 The Past Zone consists of a series of rooms where visitors experience a number of historic eras such as early bedouin life, pearl diving and trading, landmarks and architecture, to rapid economic and industrial growth following Dubai's oil discovery. I only focused on the screen content and wall projections which follows this timeline. The journey is audibly guided with some great spacial sound design, intriguing interior design and interactive information kiosks.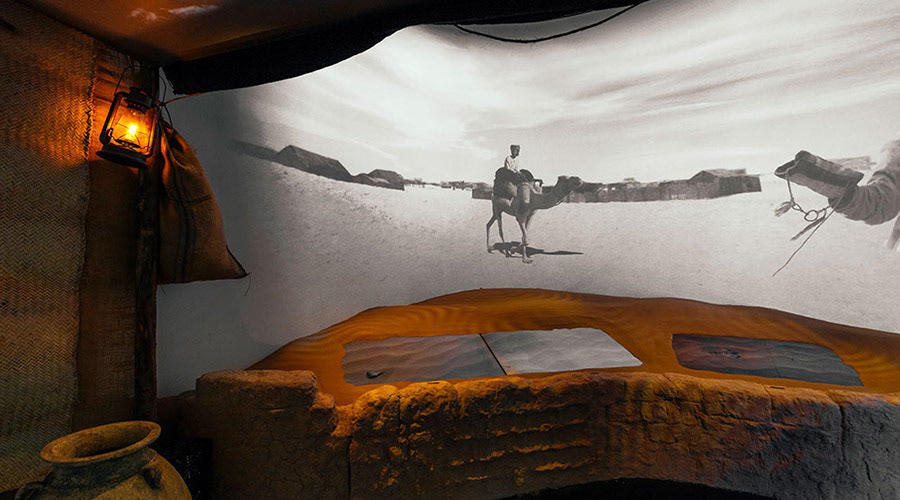 Below are some of the people brought to life from archived still photographs. These life-sized figures are displayed on screens seamlessly hidden behind window frames. As visitors walk past they get a glimpse of daily activities from the historic village.  
Below is a short cutdown showing a few selected scenes from the entrance zone wrap-around wall projection, which is about 9 meters wide. The original film is about 6 mins long. 
The 3 images below is an example of some of the original photographs used as source for the animation. For the most pard we had to build wide panoramic scenes using elements from multiple photographs.